Hyundai Tucson Owners Manual
1. Tachometer
2. Turn signal indicators
3. Speedometer
4. Engine temperature gauge
5. Shift position indicator
6. Fuel gauge
7. Odometer/Trip computer
8.Warning and indicator lights
Instrument Cluster Control
Adjusting Instrument Cluster Illumination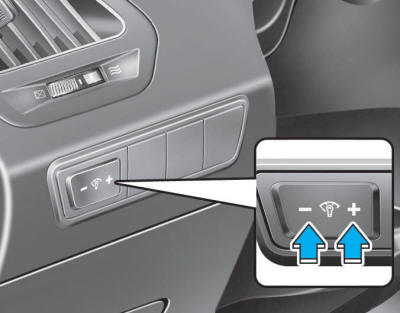 When the vehicle's parking lights or headlights are on, press the illumination control button to adjust the brightness of the instrument panel illumination.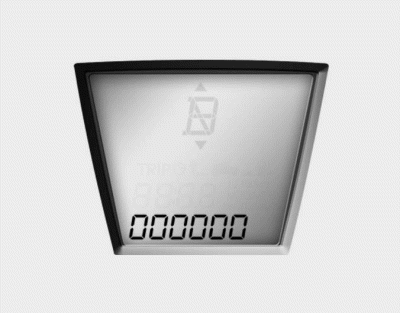 The brightness of the instrument panel illumination is displayed.
If the brightness reaches to the maximum or minimum level, an alarm will sound.
Gauges
Speedometer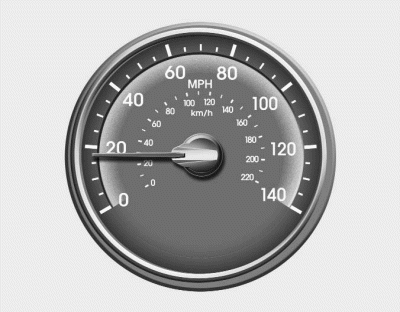 The speedometer indicates the speed of the vehicle and is calibrated in miles per hour (mph) and/or kilometers per hour (km/h).
Tachometer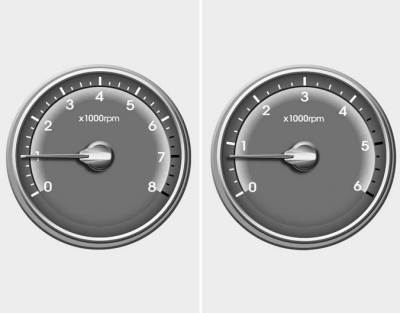 The tachometer indicates the approximate number of engine revolutions per minute (rpm).
Use the tachometer to select the correct shift points and to prevent lugging and/or over-revving the engine
CAUTION
Do not operate the engine within the tachometer's RED ZONE. This may cause severe engine damage.
Engine Coolant Temperature Gauge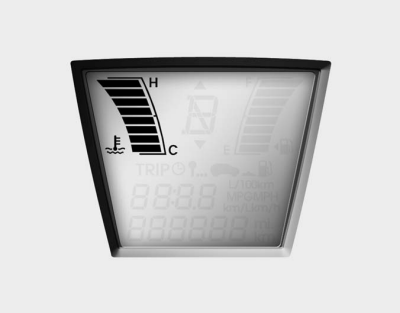 This gauge indicates the temperature of the engine coolant when the ignition switch or Engine Start/Stop button is ON.
CAUTION
If the gauge pointer moves beyond the normal range area toward the "H" position, it indicates overheating that may damage the engine. Do not continue driving with an overheated engine.
WARNING
Never remove the radiator cap when the engine is hot. The engine coolant is under pressure and could severely burn. Wait until the engine is cool before adding coolant to the reservoir.
Fuel Gauge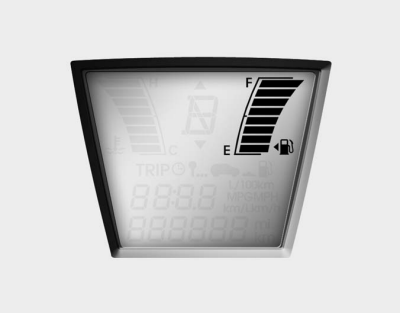 This gauge indicates the approximate amount of fuel remaining in the fuel tank.
✽ NOTICE
The fuel tank capacity is given in chapter 8.
The fuel gauge is supplemented by a low fuel warning light, which will illuminate when the fuel tank is nearly empty.
On inclines or curves, the fuel gauge pointer may fluctuate or the low fuel warning light may come on earlier than usual due to the movement of fuel in the tank.
WARNING
Running out of fuel can expose vehicle occupants to danger. You must stop and obtain additional fuel as soon as possible after the warning light comes on or when the gauge indicator comes close to the "E (Empty)" level.
CAUTION
Avoid driving with an extremely low fuel level. Running out of fuel could cause the engine to misfire, damaging the catalytic converter.
Odometer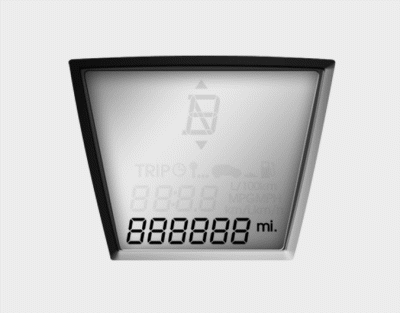 The odometer Indicates the total distance that the vehicle has been driven and should be used to determine when periodic maintenance should be performed.
- Odometer range : 0 ~ 999999 miles or kilometers.
Transaxle Shift Indicator Automatic Transaxle
Shift Indicator

This indicator displays which automatic transaxle gear is selected.
Park :P
Reverse : R
Neutral : N
Drive :D
Sports Mode : 1, 2, 3, 4, 5, 6










© 2023 www.hyundaitucsonmanual.com. All Rights Reserved.